Floor Plans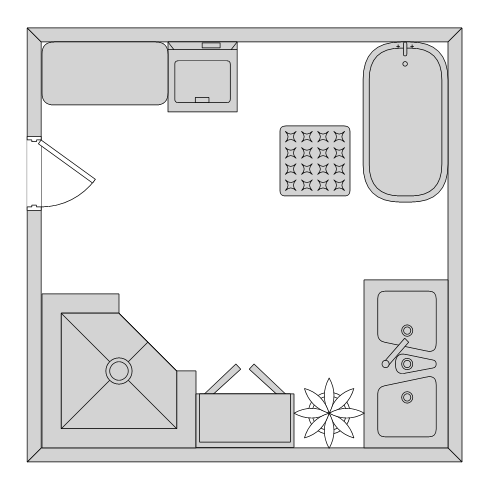 What is a floor plan
A floor plan is a top view of building levels showing physical layout of furniture, appliances, walls, windows, doors and more. Floor plans are used by the designers to project interior design, by architects to project structure of a building floor in general, by an estate agent to show customer exact plan of the apartment he is going to buy. Non-designers or non-architects can also use floor plans if they want to project room of apartment layout by themselves. As you see floor plans are quite actual nowadays.
How Grapholite can help
Grapholite is an intuitive diagramming tool that will allow you to easily create professional-looking and attractive floor plans. Extensive library of floor plan elements includes:
Walls, windows, doors, room templates;
Furniture, appliances, accessories for all types of premises;
Dimensioning tools.
You can easily share your floor plan and discuss it with your colleagues, relatives, boss, customer, etc.
How to create a floor plan
Just run Grapholite! You can select a pre-designed template or start drawing your floor plan from scratch. You will need to proceed through the following basic steps:
Define room shape: rectangular, square, L-shaped room, T-shaped room, etc.
Set the walls type: thick or fine;
Set doors and windows, define their amount, type and size;
Now layout the furniture and appliances: Grapholite offers 100+ furniture elements;
And finally set dimensions to be sure the furniture you are going to buy will completely fit into the room interior.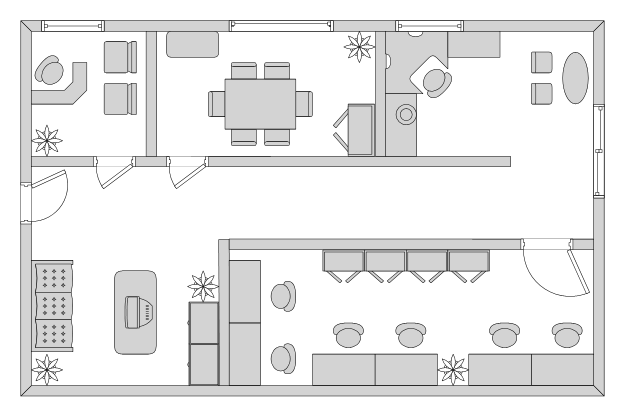 See also more details on:
Get App Now
time-unlimited free trial