State-of-art diagrams editor
for Android, Windows 8 tablets, Windows Phone and desktop
Grapholite is an easy to use, touch-friendly, inexpensive, yet very powerful alternative to Visio that can be used for all types of business graphics: flowcharts, floor plans, office layouts, uml diagrams, organizational charts, mind maps, venn charts, bpmn diagrams, web-site structures and wireframes, technical drawings, network layouts, ui mockups and much more.
Windows 8

Designed to provide the best user experience across all Windows 8 and Windows RT devices. UI is equally optimized for touch, pen, mouse and keyboard input. All form-factors and screen resolutions are supported. Ideal for both ARM- and x86-based systems.
| | | |
| --- | --- | --- |
| Windows Phone | Android | Web + Desktop |
| World's first all-in-one diagramming solution for Windows Phone. | The most complete diagramming solution for Android devices. Fully compatible with Windows version – easy to share diagram files between desktop and tablet without the need to convert them. Free demo version is available. | Can be used online and offline, in and out of browser; created diagrams can be stored locally and on the server. Supports IE, Chrome, Firefox and Safari on Mac, WinXP, Win7 and Win8. |
| | | |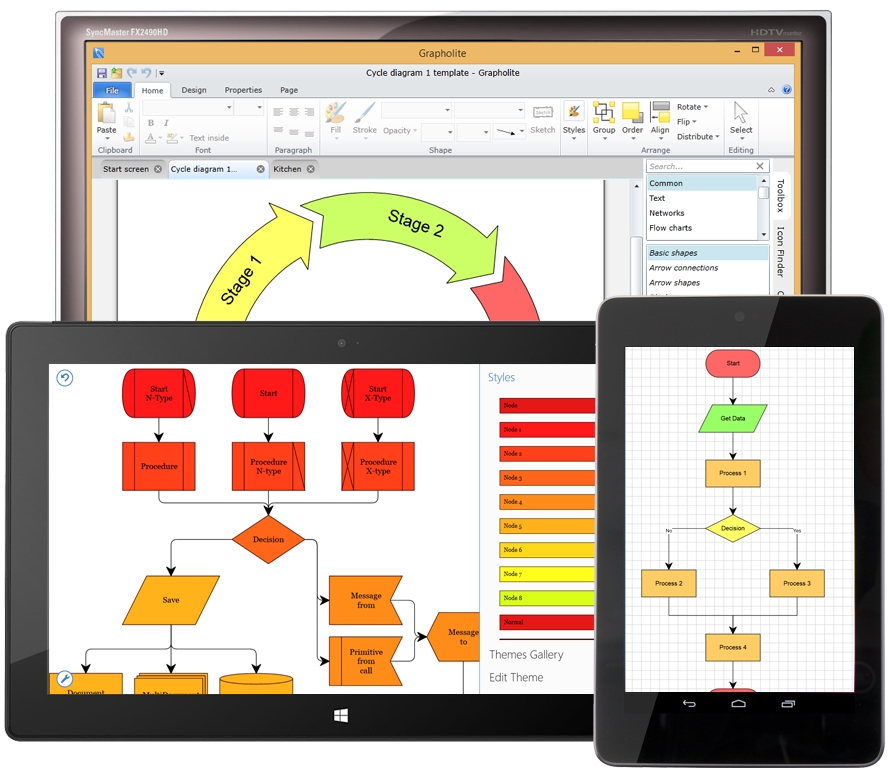 Tablet is not a toy anymore
Use touch, pen, mouse, keyboard or all of them to create professional-looking diagrams in minutes
Unlike most tablet applications our Android and Window 8 apps are not a lite version of a desktop solution, but the real thing: all features of our desktop offering are available on smaller screens. On mobile, we fully embrace "content first" approach. Nothing stays between you and your work. All control elements are context aware and are placed on the flyout panels that appear on the screen only when you need them. Our UI allows you to be really productive on tablet devices.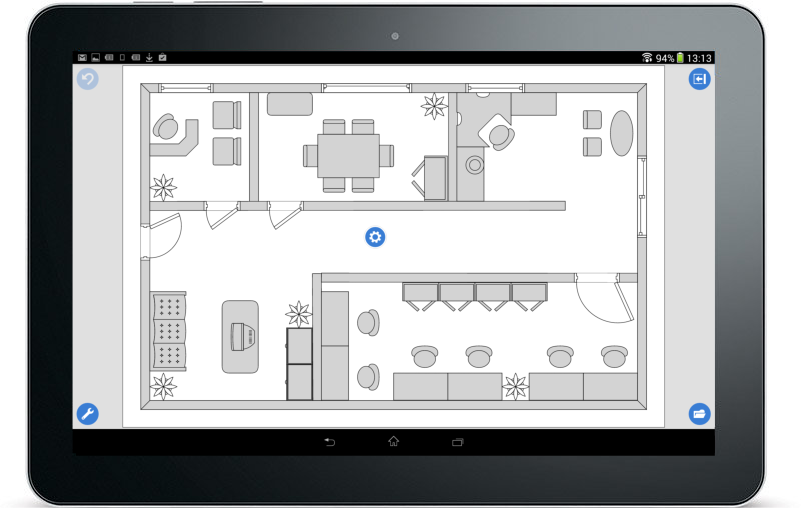 Easy creation and styling
Creating beautiful drawings does not require design skills thanks to built-in themes and styles, hundreds of ready-to-use shapes on the toolbox, dynamic grid, snap lines and smart shapes. Unique "sketch" mode allows styling of any figure as if it is sketched by hand.

Smart algorithms
With Grapholite, you will be able to design even the most sophisticated diagrams with a couple of clicks/taps. An intellectual algorithm of connector layout helps you make automatic connections between the diagram elements as neatly as possible. Minimum intersections, a little shift of a line in the place where the connections could overlap, a loop in the intersection of the links - all these details that seem to be unimportant are in fact very useful and make your flowcharts more professional and readable. Minimum manual work is required.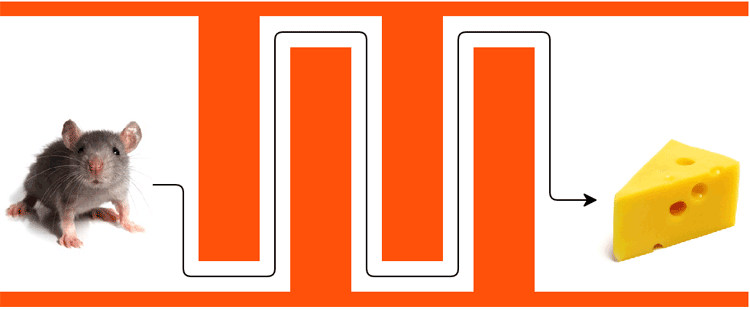 All diagram types in single package

Flow charts

Organization charts

Mind maps

Site maps

Venn diagrams
Swimlanes
Swot analysis
Business Process Modeling (Bpmn 2.0)
Uml diagrams
Floor plans
Brainstorming diagrams
Web site wireframes
Workflow diagrams
TQM Diagrams
Sets and venn diagrams
Chevron and circular diagrams
Network layouts
Planograms
Office plans
Home plans


and more...



Share, print, export with no effort
Export your work as high resolution bitmap (png, jpeg), pdf or as vector drawing (svg). Share using "Share Charm" on Windows 8. Visio export and import are coming soon.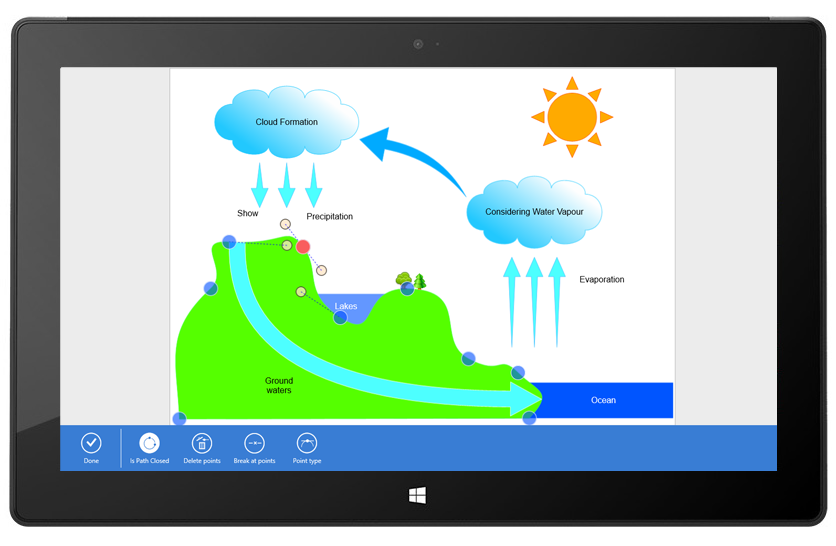 What customers says
4+ star average rating on Windows Store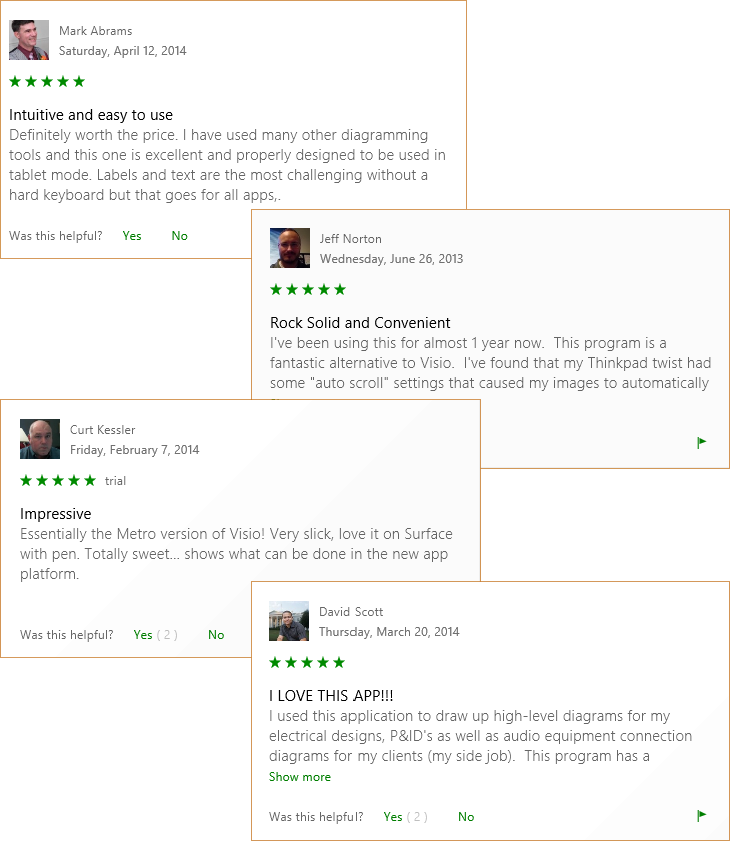 Get It Now
| | | |
| --- | --- | --- |
| Windows 8 | Android | Web + Desktop |
| | | |